Discover Great Places Through Reading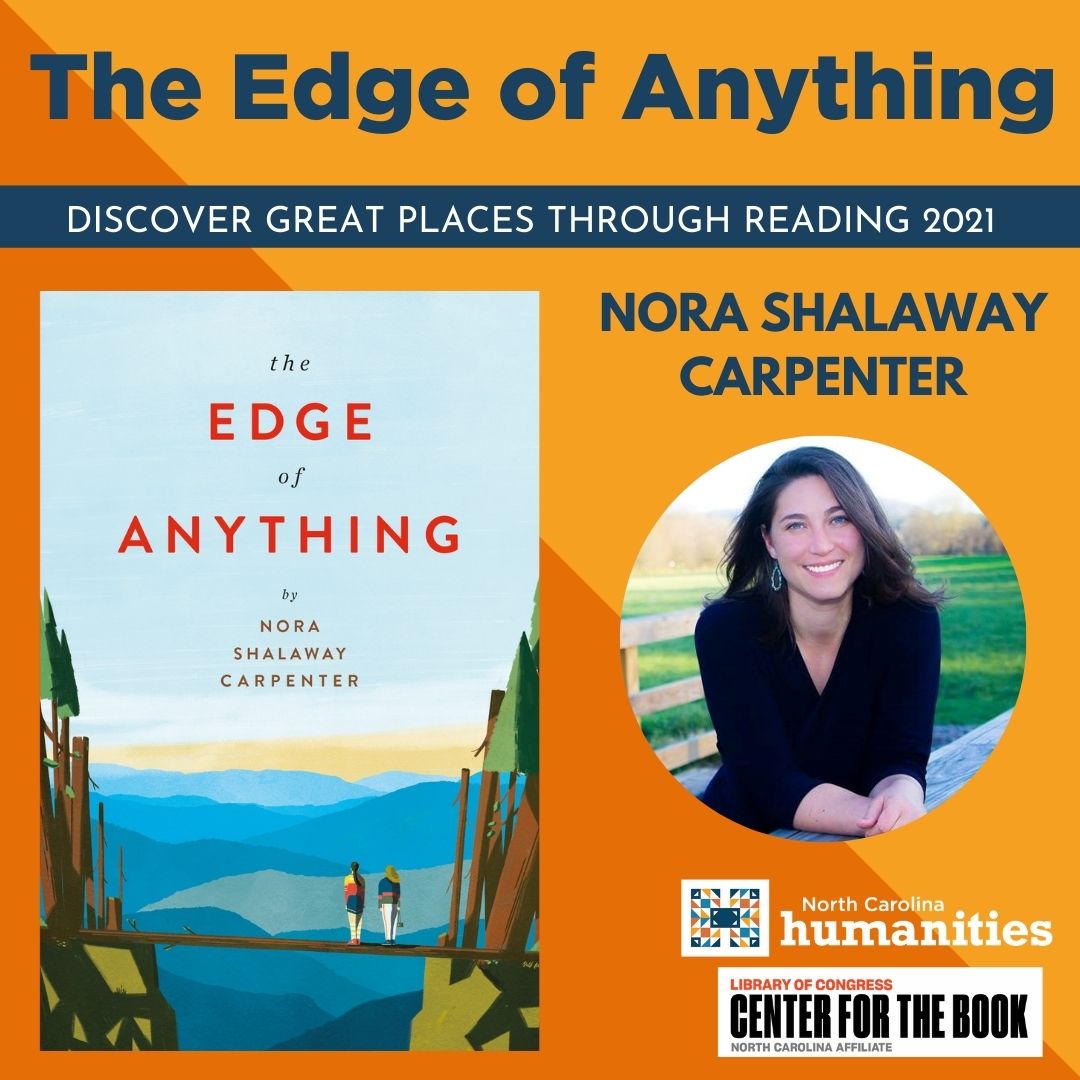 North Carolina Humanities annually selects a book for young readers that is either written by a North Carolina author or prominently portrays stories of the state.
The book and author are featured on the national Discover Great Places Through Reading list that is distributed by the Library of Congress's Center for the Book during the

National Book Festival.

The list is composed of books and authors from each state and territory affiliate Center for the Book to showcase the rich culture and heritage of our country. See what other affiliate Centers for the Book selected on this year's reading list.
NC Humanities, home to the North Carolina Center for the Book, will feature The Edge of Anything by Nora Shalaway Carpenter in programming and resources throughout 2021.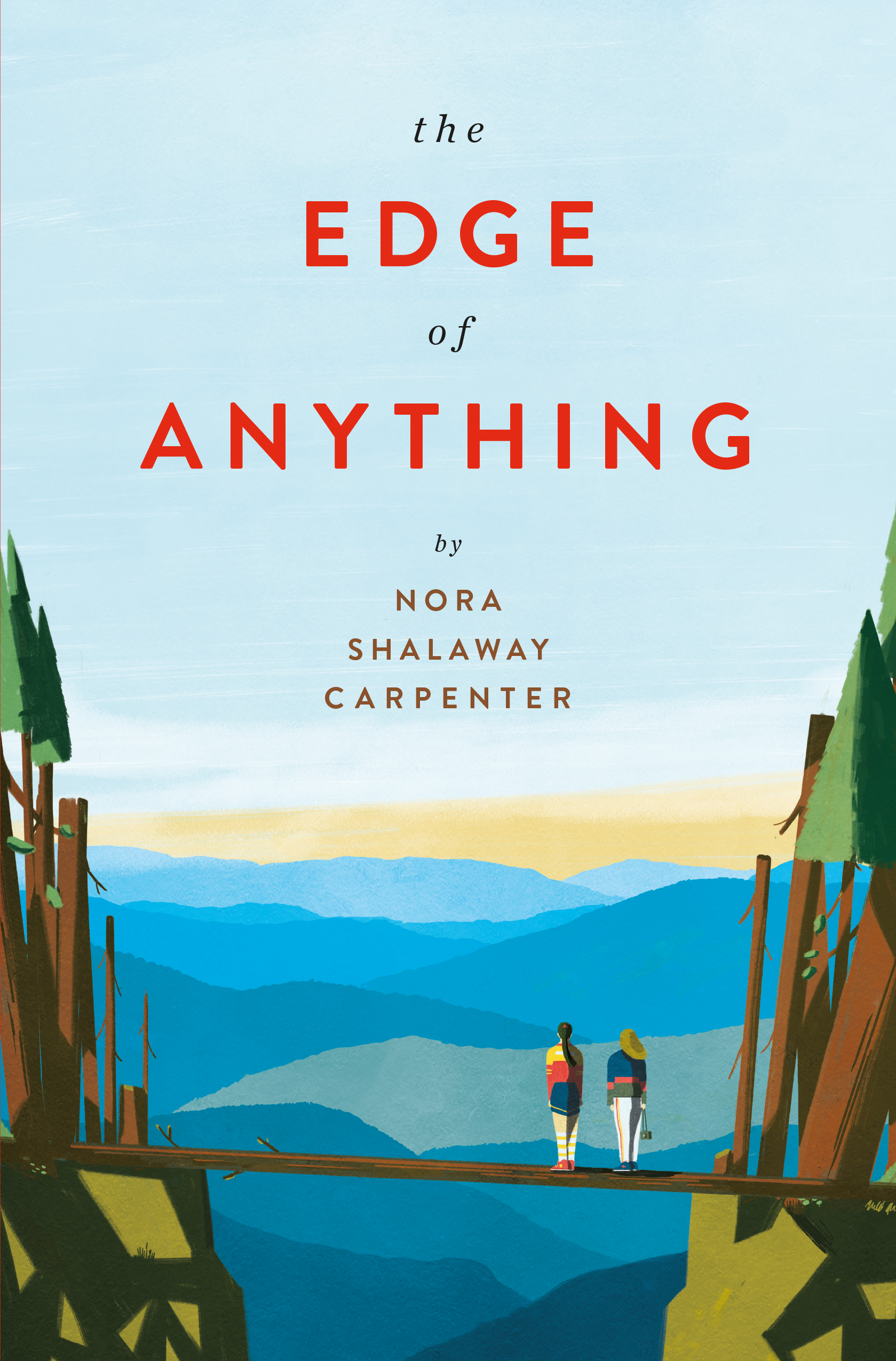 2021: The Edge of Anything written by Nora Shalaway Carpenter
The Edge of Anything is a young adult novel set in the mountains of North Carolina. Len, a loner teen photographer, and Sage, a star athlete with a recent medical disqualification, both need college scholarships. After a chance encounter, the two girls form an unlikely friendship. Both Len and Sage are keeping secrets, that if kept hidden, could cost them everything.
To ensure access to resources that help North Carolinians engage in meaningful conversation, NC Humanities has provided the following thinking questions for our 2021 Discover Great Places Through Reading selection, to use with the book. Download the Thinking Questions.
2020:  My N.C. from A to Z written by Michelle Lanier and illustrated by Dare Coulter
My N.C. from A to Z celebrates pride of place, creates connections to North Carolina's rich African American heritage, and teaches children about human equality. Each letter of the alphabet introduces an African American person or place who has shaped North Carolina's arts, culture, and social-justice legacy.

This is a program of the North Carolina Center for the Book and is provided by NC Humanities with assistance from the State Library of North Carolina.