John Tyler Caldwell Award for the Humanities
Inaugurated in 1990, this award honors distinguished individuals who have strengthened the educational, cultural, and civic life of North Carolinians through their life's work. The award is named for its first recipient and a founding member of North Carolina Humanities, the late Dr. John Tyler Caldwell, pictured below.
The 2022 submission deadline was April 22, 2022. A nominee will be announced soon.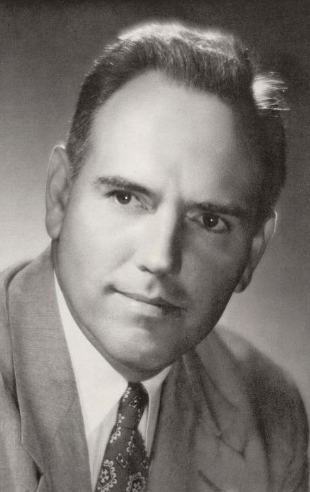 Laureates:
1990 – John Tyler Caldwell
1991 – John Hope Franklin
1992 – Doris Waugh Betts
1993 – Samuel Talmadge Ragan
1994 – Anne Firor Scott
1995 – John Marsden Ehle
1996 – William W. Finlator
1997 – Charles Bishop Kuralt
1998 – Dorothy Spruill Redford
1999 – William C. Friday
2000 – Thomas J. Lassiter, Jr.
2001 – Houston Gwynne (H.G.) Jones
2002 – Reynolds Price
2003 – Wilma Dykeman and Hugh Morton
2004 – Mary Duke Biddle Trent Semans
2005 – Louis D. Rubin, Jr.
2006 – Benjamin Eagles Fountain, Jr.
2007 – Emily Herring Wilson
2008 – Walt Wolfram
2009 – Marsha White Warren
2010 – Fred Chappell
2011 – David Price
2012 – Betty Ray McCain
2013 – Sally Dalton Robinson and Russell M. Robinson II
2014 – Edwin Graves Wilson
2015 – Harvey Gantt
2017 – Bland Simpson
2018 – Margaret Donovan Bauer
2019 – Jaki Shelton Green
2020 – James W. Clark, Jr.
2021 – Alex Albright